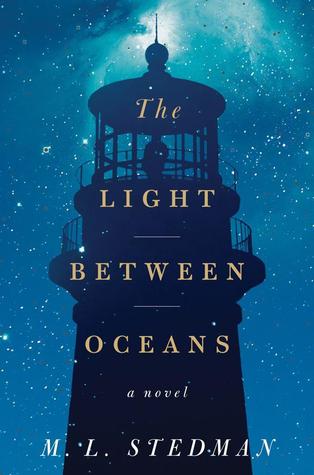 After four harrowing years on the Western Front, Tom Sherbourne returns to Australia and takes a job as the lighthouse keeper on Janus Rock, nearly half a day's journey from the coast. To this isolated island, where the supply boat comes once a season and shore leaves are granted every other year at best, Tom brings a young, bold, and loving wife, Isabel. Years later, after two miscarriages and one stillbirth, the grieving Isabel hears a baby's cries on the wind. A boat has washed up onshore carrying a dead man and a living baby.
Tom, whose records as a lighthouse keeper are meticulous and whose moral principles have withstood a horrific war, wants to report the man and infant immediately. But Isabel has taken the tiny baby to her breast. Against Tom's judgment, they claim her as their own and name her Lucy. When she is two, Tom and Isabel return to the mainland and are reminded that there are other people in the world. Their choice has devastated one of them.
When books are given really high ratings and are hyped up a lot, I find myself usually being disappointed. I first started listening to this book on audio, but the audiobook narration was so terrible, I had to stop. I didn't actually mind the book's writing or the plot. The narrator was just very hard to listen to, but I figured I'd enjoy the book if I read it. I was very wrong. I also though I'd respond to the fact this book takes place in Australia since I haven't read many books that are set there. Once again, I was wrong. The major problem for me was that the story is so painfully slow and I really disliked the two main characters, especially how humourless and rigid Tom was. While the writing was quite good, I just couldn't get past the terrible pacing of the novel.
I know the book is being turned into a movie starring Alicia Vikander and Michael Fassbender, two actors I really love. I'll probably watch the movie just because of the two of them, but I had to abandon reading this novel about halfway through reading it. I think other people might enjoy the story, and clearly a lot of people have since the rating is so high. Unfortunately, I'm not one of those people and I don't feel like I missed out on anything by not reading this book.