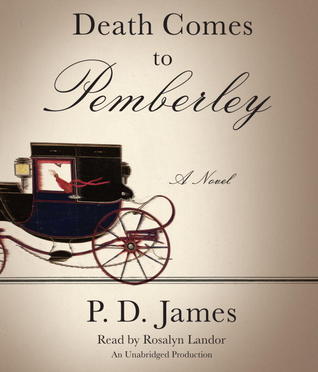 Pride and Prejudice is my favourite novel, so when I heard about this book that takes place after Lizzie and Darcy get married and involves a murder, I was intrigued. I like murder mysteries and I love Pride and Prejudice, but I'm always wary about retellings or re-imaginings of classic novels. This book wasn't great, but it wasn't terrible either. It involves characters from the original tale as well as newly introduced ones. The language and style are similar to Jane Austen, but it doesn't have Jane Austen's wit or spark in the writing. Relationships are stilted and conversations aren't always true to the characters. I listened to this book on audiobook and I didn't really enjoy the narration so that could be affecting my opinion of the book. Overall, it's an interesting take on the Pride and Prejudice universe, but Lizzy was too much of a secondary character and it was far too strange of a concept. I don't recommend this novel.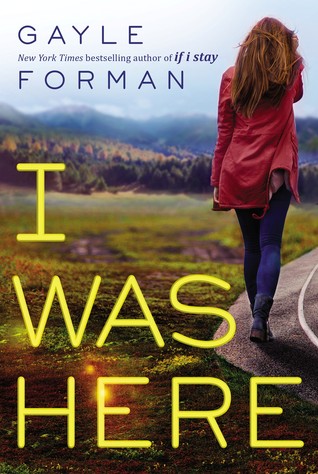 I absolutely loved this novel. I listened to this book on audiobook and it's narrated by my favourite narrator, Jorjeana Marie. I first discovered Jorjeana Marie when she narrated another one of my favourite books, Belzhar. This book is beautifully written with main characters that I actually cared about. The main character, Cody, recovers from her best friend Meg's suicide and the journey she goes on isn't the most realistic, but it was impeccably done. I thought Meg's reaction and her emotions were really honest and raw. I didn't think this book pulled any punches when it came to how suicide wrecks everyone left behind. The only thing I wasn't a fan of was the romance in this book. While it wasn't the main thing in this book, it was unnecessary to the plot. However, this is still one of my favourite books I've read so far this year. Highly recommended.
This was one of the books I was looking forward to the most this year, and I knew I'd like it, but I wasn't expecting to love it as much as I did. This book is beautiful, melancholy, and heartbreaking. The main character of Melanie repeatedly broke my heart in the best possible way. The plot is slow, but there's still a lot of things that happen. However, the most rewarding part about this novel is the characterization. Everyone in the book is so vividly written, and nobody is fully evil or fully good. Their lives are shades of grey and nobody winds up the same at the end as they are at the beginning. I can't explain how well this book is written and how much it will make you feel. I know it comes across as just another post-apocalytpic novel with horror movie overtones, but the writing is wonderful, and I highly recommend everyone read it.