This was such an unexpected novel. Even though it was quite short, it was so strange and unique. It's a multilayered book about a writer who is writing a novel that contains a novel within it. It's disjointed and confusing and somehow nothing makes sense, but at the same time, it's so rewarding to read and keeps you guessing at how it's going to end. I was really impressed by the writing style and even though I was a little underwhelmed by how it wrapped up, it was still a very good book. I recommend it to anyone interested in surreal novels.
 As You Wish: Inconceivable Tales from the Making of the Princess Bride – Cary Elwes
The Princess Bride is one of my Top 5 movies. I've seen it more times than I can count and I love everything about it. When I read that Cary Elwes (Westley) was writing a memoir about the making of The Princess Bride, I knew I was going to love reading it, and I did. This is my second 5 star book of the year, and I feel it was well deserved. I listened to the audiobook and listening to the cast recount their stories, as well as listening to Cary Elwes's lovely English accent talk about all the mishaps and stories was so wonderful. I even cried at the end of the book, which I never do, all because I was sad to hear it end. Of course, I had to re-watch the Princess Bride and look for all the things that Cary Elwes had pointed out. An amazing book, I'm so glad I read it. Recommended for all fans of The Princess Bride.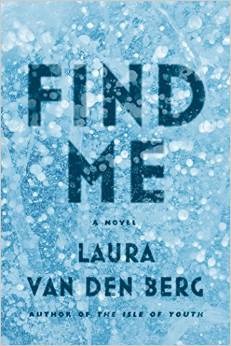 This was such a beautifully written novel. I'm not sure why the ratings and reviews for it are so negative because I really enjoyed it. This is a book about a society that recovers after a mass sickness wipes out a chunk of the population. I thought the character of Joy was so bleak and heartbreaking, and while the book was surreal, I never had a problem following the plot or understanding what was going on. This is a quiet, reflective novel with some really interesting characters. The plot meanders at times and none of the characters are especially unique, but it's still a lovely book to read. Recommended for people who are fans of dystopian or surreal novels.
Harvesting the Heart – Jodi Picoult
I've only ever read one other book by Jodi Picoult called 19 Minutes, which is a novel about a school shooting. I really enjoyed reading that, so I thought I'd try some of her earlier work. This was her second novel and it revolves around two characters, Paige and Nicholas, two people that come from very different places and end up getting married. Jodi Picoult has a remarkable ability to write very vivid characters, but I completely despised them both and the plot of this book. It was whiny and preachy. I was listening to this on audio and it was so long and so boring that I gave up about halfway through. Not interested in this book at all and do not recommend.
The Voodoo Killings – Kristi Charish
I've read a LOT of urban fantasy novels over the years, and I have to admit that the idea of voodoo in urban fantasy is very new for the genre. I'm impressed with Kristi Charish for coming up with such a new world, but that doesn't make up for the fact that the main character, Kincaid Strange, is a carbon copy of every other cliche urban fantasy heroine down to the leather and boots. The plot was also convoluted, and the main love interest is a boring, needy guy with about as much personality as a goldfish. There was only one character, Gideon, that I thought had any potential, but he didn't make up for the fact that this book is just like every other mediocre urban fantasy novel. I'm not going to continue on with this series.