The problem with this book is simple. The "twist" is easily guessed as soon as the book begins. I thought it was going to be this really scary novel, with shades of American Horror Story, but instead, the plot was uninspired and borderline ridiculous. I love the idea of a book that takes place in a spooky hotel (always reminds me of The Shining), but this novel's plot was underdeveloped and the resolution was too simplistic. I didn't like the main character, whose name I've forgotten, and there was a huge case of insta-love, which I also despise in a novel. This book didn't hold my attention at all.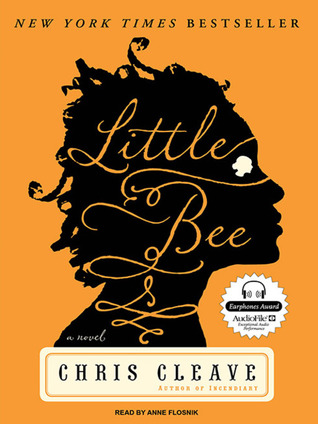 Little Bee is told with two alternating points of view, the view of Little Bee, an illegal Nigerian refugee, and Sarah, a British housewife. I can't describe how much I loved this novel. The plot was great, but I did have a problem with the character of Sarah. She just seemed very selfish and shallow. She wasn't a great wife or a great mother, and I think Chris Cleave did a really poor job in writing Sarah as a middle aged wife, mother, and businesswoman. In contrast, Little Bee felt so vivid and her voice was impeccable. This book is both heartbreaking and still manages a humor that had me laughing out loud a few times. Highly recommended.
The Queen of the Night – Alexander Chee
After getting about 60% of the way through this book, I couldn't take it anymore. I'm not invested in Lilliet's story at all and the plot keeps meandering and the same thing happens over and over again. I hate all the characters. And the WORST part is the writing style, it's driving me nuts. Such a disappointment.

The Bell Jar is one of my favourite classic novels of all time, which is why I was so intrigued by this novel about a troubled teen girl going to a school that taught this book and a magical place called Belzhar inspired by the famous Sylvia Plath novel. I listened to this book on audio and I found myself extremely eager to keep listening every day. There was both a mystery and a melancholy to this novel that I loved. It's a beautiful book and the writing was so poetic. However, the ending was unexpected and perhaps a little disappointing. I still highly recommend reading it.