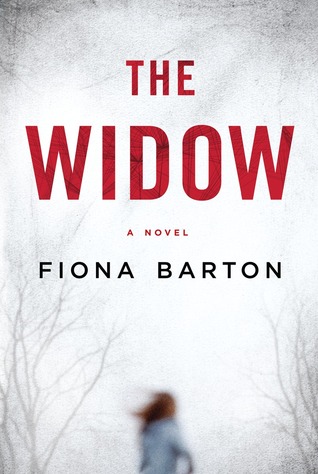 When the police started asking questions, Jean Taylor turned into a different woman. One who enabled her and her husband to carry on, when more bad things began to happen…
But that woman's husband died last week. And Jean doesn't have to be her anymore.
There's a lot Jean hasn't said over the years about the crime her husband was suspected of committing. She was too busy being the perfect wife, standing by her man while living with the accusing glares and the anonymous harassment.
Now there's no reason to stay quiet. There are people who want to hear her story. They want to know what it was like living with that man. She can tell them that there were secrets. There always are in a marriage.
The truth—that's all anyone wants. But the one lesson Jean has learned in the last few years is that she can make people believe anything…
I received a review copy from the publisher but this has not affected my review in any way.
In any investigation, there are always so many people affected by the tragedy. This is a multi-viewpoint novel about the fall-out after a little girl is kidnapped. It's dark, complex, and very haunting. There's a new genre of books these days after the Gone Girl craze. These novels are from the point of view of a (usually) middle-aged woman, classified as psychological thrillers, and the reader expects a twist at the end. As a genre, I'm immediately drawn to these books because not only are they entertaining, they're usually sharp and acerbic with some really important observations about our lives.
In this book, the woman the novel centers around is Jean Taylor. Most of the novel is told through Jean's point of view. As characters ago, I thought Jean was a surprising protagonist. I wasn't expecting the revelations and she was a lot meeker than I thought she would be. We also see the book from the perspective of the reporter who interviews her and the detective who is investigating the case. They were all very interesting viewpoints to read from, and I thought the use of switching between their perspectives was a really nice addition to the book.
However, even though this is a very important case, nothing very exciting happens in the plot. A lot of the time, I felt it was dull, and it seemed to be racing toward a conclusion that left me underwhelmed. The book switches from the past to the present and the two story-lines eventually merge, but at times it was really clumsily done.
While there was nothing wrong with the writing, there was nothing very impressive about it either. I enjoyed it while I was reading it, but I wasn't very impressed by it and the ending left a bitter taste in my mouth.
This book is classified as the next Gone Girl or Girl on the Train, but it didn't live up to expectations. While it was interesting, it isn't a must-read.